I was looking to do some promotion. As adult-income runs on basically no budget, I went to Fiverr for the very first time in my life. I had heard about it.
Soon, I found a "gig" that would promote my website. A native English speaker, born in America. I just had a question: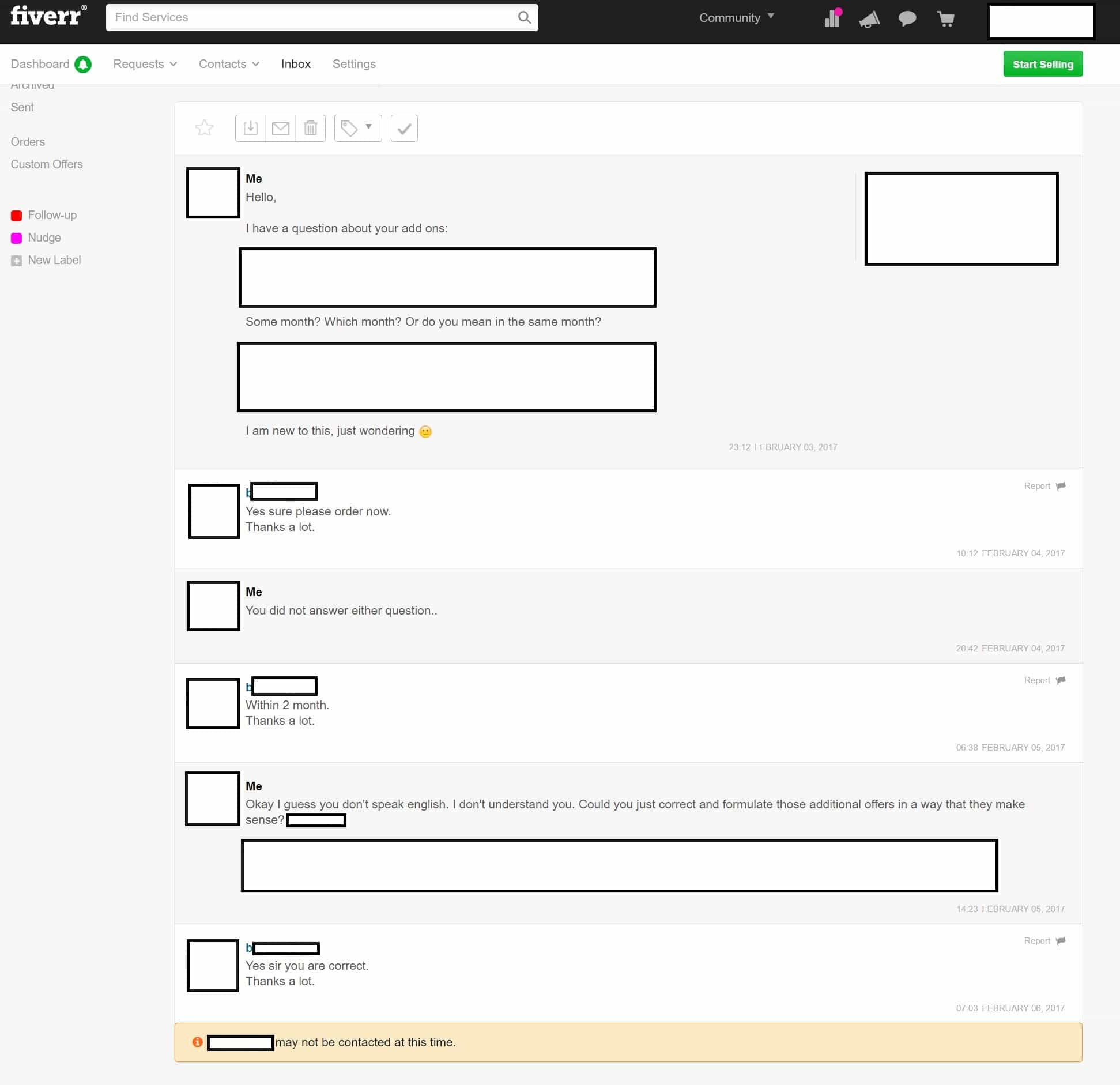 Very promising…
Does anyone know a service for ads / promotion that is suitable for adult-income? I want to get the word out so others learn about this source of income.
The problem is: adult ad companies send adult ads. Like porn site ads. I don't want them on my site, because I think they won't do any good here. This site is for producers after all.
Non-adult ad companies don't allow my site, although it's not really adult. It is linking out to adult sites (e.g. clips4sale), which is a problem.
I am neither fitting adult nor non-adult. This is even more difficult than running an adult website. Any ideas?
Or am I only left with promoting manually myself?