Why use a clipsite when they take part of the money?
Clipsites come in all sizes. From personal to company level. We only talk about the big stores here, where everyone from single person to adult production company can open a sub-store and sell their content. The clipsite will host and sell your clips, you get a share of the revenue that can range from 25% up to 80%.
Clipsite ≠ Clipsite
First of all, when starting on clips4sale, giving 40% of every sale to them seemed like a lot to me. Especially when your income increases, as the amount of money "lost" to the clipsite also increases.
However, every clipstore is different. If you take a look around, a 50-60% cut is pretty good when you compare the various clip sites. As industry leader, clips4sale kind of set the price. Any clipstores offering you more than 60% are usually trying to grow by luring the producers away from clips4sale. As they rarely succeed, most will even allow you to sell clips with a clips4sale watermark on it.
It's common that you can sell your clips everywhere you want. Just watch out for your customers. If you sell the same clip on different sites, I strongly recommend you use the same title and description. That way you prevent double purchases. Imagine how frustrating it must be for your customer to buy a clip and find out he already had bought that elsewhere.
In my experience, any clipstore offering you less than 60% either has a strong customer base or community attached to them, caters to a niche that clips4sale is not covering (they don't allow certain content), is focusing on customers from a certain country, has an affiliate system in place or any combination of these factors.
You can receive as low as 25% on some sites, like the Germany based site mydirtyhobby.com, a typical example of a site focusing on a certain country. Yezzclips would pay you 60%, but if an affiliated customer buys a clip from you, that percentage decreases to 40% and even to 33.05% if you subtract VAT. Clips4sale always pays you 60%. However, it is common for any clipsite to charge a payout fee.
So 60% is a good cut.
Alternatives
Still, you could say: "if I were to reduce that by starting my own website…"
Let me tell you that I have tried. In hindsight, I wasted a lot of energy on it that I should have used somewhere else.
High Risk
Let me introduce you to "high risk".
Your own merchant account
To start your own adult store, you would need to get a payment processor. Let's say you want to be your own payment processor. You would start by getting a merchant account, which you get from an acquirer, which finds a bank that is willing to let you have a "high risk" (all adult related businesses are deemed "high risk") account. The acquirer wants money. Often a one time setup fee and also a fixed % AND amount of every transaction (e.g. 14% and 0.25$ from every purchase).
Then the bank wants money. They also take a pretty hefty percentage per transaction, but this probably depends on the bank and the contract your acquirer was able to negotiate. Even with a 'good' contract, you will loose money again.
You also need to pay the credit card fees if you want to be able to accept them. Visa and Mastercard charge a big sum per year to allow you to use them as a payment model on your site. You will need to accept credit cards, because most people use them to buy clips. Not offering that option would be a disaster from the get-go.
With credit cards come chargebacks. If a stolen credit card is used to buy your clips for example, the rightful owner can demand the money back and you will have to honor that request. On top of having to give back the money, a fee of 28$ or more for EACH processed chargeback is pretty normal. If you get too many chargebacks, the credit card companies will retract your license. If you want to know what that means, look at the last bold word above. A chargeback can happen for whatever reason. For example, a wife finding out the husband bought porn is normally a good reason for the husband to just say his credit card got stolen and someone else must have bought those dirty dirty things. I guess you start to understand what "high risk" means.
Did I mention that having customer support is important when applying for a merchant account? Well, it is. You would have to find a way to do it or hire somebody.
So if you are not a major player earning a lot of money, your probably are better off not getting your own merchant account. You see I really wasted a lot of energy to find that out. I spent hours researching, writing to acquirers, applying for merchant status and calling banks so you can save time and money. At least you probably feel I don't recommend you apply for your own merchant account.
You can still do the next best thing:
Use an existing merchant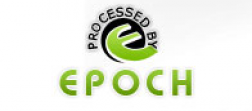 Instead of your very own merchant account, you can get an account at established payment processors like CCbill, Epoch, verotel, zombaio. They will also handle customer support. The industry standard is CCbill, followed by Epoch. CCbill takes 15.5% and wants a 6 month deposit in case of chargebacks. Imagine a customer buys a 3$ clip. You have to pay about 20% and 0.25-0.80$ in fees. Let's say you earn less than 2$ from that. Now you officially have to wait for 6 months, as that is how long the customer can claim (with good reasons) a chargeback.
In reality, chargebacks are often accepted way longer than 6 months. I had one chargeback that went 2 years back.
If he does and the claim is valid, you pay 28$ (or more). That means -26$ can come down on you like the Sword of Damocles for at least 6 months.
Don't forget you need hosting and a domain when you run your own site. You will need a host that allows adult content, which is more expensive than all the hosts you know from advertisements. There is that high risk again.
With all that said, using an existing merchant like CCBill to expand with your own site is a good option when you have a solid income from your clipstore. Reasons are:
– Chargebacks are rare and even less likely when you have mostly your own fanbase buying at your site. They would not want to hurt you, even if their wife is after them 🙂
– You can sleep well, because those -$26 won't kill you if they happen to come down
– Most merchants also offer non credit card payment options which open up more means to accept payments. That means more possibilities to earn money (=more money) and those alternatives are always chargeback free.
– You can design and advertise your own site like you want and stand out from the crowd of stores
– You can offer features that your clipsites don't have available
Why can't you just use Paypal, Moneybookers, Skrill etc.?
Paypal and all the others strictly forbid adult related payments. They will shut you down immediately and freeze your money. Paypal restricted my account when I only paid a designer to make a logo (non adult), because I used the same email address that I used for my adult business. It was a huge pain to get that mistake resolved, my account restored and the email address replaced. This goes for basically all other payment processors. You really need an adult payment processor to be safe.
Customers will often ask you to accept Paypal for whatever reasons. I don't recommend accepting it. Stay safe!
Answering the Question
Why use a clipsite when they take part of your money?
There are many reasons. Alternatives are forbidden or high risk. A Clipsite does all customer support for you. They also pay your hosting and bandwidth. They fight chargebacks and pay for all fees, while still keeping customers happy by being nice and re-enabling crashed downloads and more, thus making sure they come back. You can accept credit cards and alternative payments from all around the globe.
Talking about the globe: Clips4sale generates tons of traffic for you. They spend hundreds of thousands of dollars on traffic generation. If you consider all this, 40% is pretty fair. It's short of awesome.
Available Clipstores that I can suggest
You know by now that I like Clips4sale. But of course there are others that are good as well and you might like them more. To be honest, I love some of the features that others have, like a coupon system and funding. However, at the end of the day, traffic is most important to keep you buzzing. That is why I won't recommend any others today.
I can confirm a good reputation of these: clips4sale.com, kinkbomb, iwantclips.com, mydirtyhobby.com, yezzclips.com, niteflirt.com. There are more and I will adjust these in the future as I find out more.
This article contains affiliate links to:
No store! The only one available would be yezzclips, but if you sign up through an affiliate link, you loose a lot of money. Yezzclips makes YOU pay the affiliate program. So if you want to sign up to them, delete your cookies first. Make sure you have not been referred by anyone.